Giving for the Great Commission
Posted by on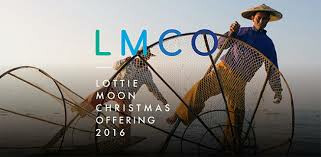 As a church family, we joyfully celebrate the Lord's faithfulness and your generosity in giving to the Lottie Moon missions offering. This year we set a big goal, our highest ever, of $100,000. This year, you gave generously and we were able to achieve that goal together.
It is a joy to see these gifts used for the sake of proclaiming the gospel with those who have not heard. The church has been operating from the mission Jesus gave in Matthew 28 and Acts 1: to be witness and make disciples who make disciples.
While we celebrate, we also look forward. We look into the next year and plead that God would use this church family in incredible ways for His glory and our good. We continue to labor together until all have heard.