Pathway To Membership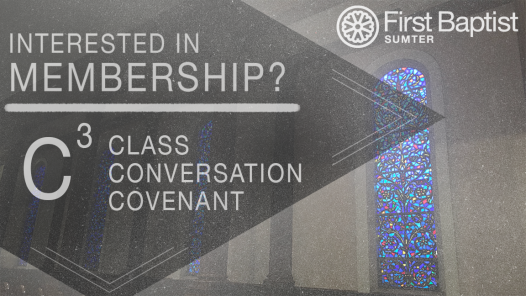 If you are interested in learning how to join our faith family here at FBC it's a three step process, C3:
Class - Attend our new members class that happens the first Sunday of every month immediately following worship so that you can get to know who we are. Signing up for and coming to the class does not obligate you to join. To sign up for this class, contact
Conversation - Sit down for a conversation with one of our pastors so that we can get to know you and hear your story.
Covenant - You are then presented during our Wednesday night members meeting, joining our church where we commit to love, serve, challenge, and encourage one another.