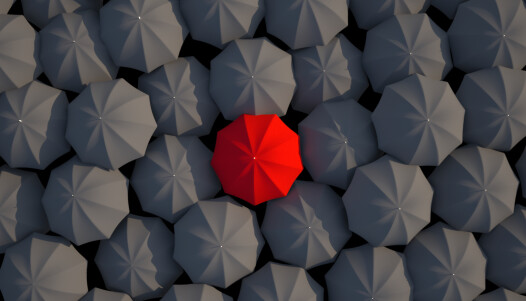 Uniqueness promotes awe and wonder. When you see, hear about, or otherwise discover something unique it is a powerful moment.
I love the sport of golf. When I got to go to a professional tournament with my dad for the first time, we first went to the driving range and watched all of the pros warm up for their rounds. They were all so, so good. They all hit the ball far and straight (a good golf combination).
We had been watching for a little while when Tiger Woods walked out on the range and started to hit balls. I had watched other professionals hit golf balls for over 30 minutes, but he was different. The ball went farther and higher than any of the others. He could hit the ball whichever direction he wanted. Tiger was unique, and it was impressive.
Scripture talks often about the uniqueness of God. There is no other God besides him. He is not unique in the sense Tiger was in golf - Tiger was the best among many greats at a sport. God is unique in that He is the one and only true God, creator of heaven and earth, perfectly holy, good, and righteous. He isn't just better than others - He alone IS God. Consider these few Scriptures about the uniqueness of God:
Exodus 9:14b: "so that you may know that there is none like me in all the earth."
Deuteronomy 4:35 : "To you it was shown, that you might know that the Lord is God; there is no other besides him."
2 Samuel 7:22: "Therefore you are great, O Lord God. For there is none like you, and there is no God besides you, according to all that we have heard with our ears."
1 Kings 8:60: "that all the peoples of the earth may know that the Lord is God; there is no other."
Psalm 86:10: "For you are great and do wondrous things; you alone are God."
Isaiah 45:5-6: "I am the Lord, and there is no other, besides me there is no God; I equip you, though you do not know me, that people may know, from the rising of the sun and from the west, there there is none besides me; I am the Lord, and there is no other."
Ephesians 4:6: "one God and Father of all, who is over all and through all and in all."
1 Timothy 2:5: "For there is one God, and there is one mediator between between God and men, the man Christ Jesus"
There is only one true God and none besides Him. Only He is all powerful and all knowing. This uniqueness should create a sense of awe and wonder in us. We should marvel at our God - the same God that made us is the same God that we willingly rebelled against, and that same God sent his only Son to be the one mediator between us and God, Christ Jesus, to save us from our sin when we could not and cannot save ourselves.
Think on and pray through these passages. Take delight in the uniqueness and greatness of our God. Let it stir in you a sense of awe, wonder, and praise as you marvel at the greatness and goodness of God.