Senior Adults
Our senior adults ministry exists to provide a caring and challenging ministry to our seniors through Bible study, fellowship, ministry projects, and missions.
Senior Adult activities have been temporarily postponed because of the COVID-19 virus.
Joy Luncheon
Our seniors meet on the first Monday of every month at 12:00 p.m. in our fellowship hall for a time of fellowship together over a meal. There is also a guest speaker each month.
Celebration Singers
The Celebration Singers choir meet at 4:00 p.m. each Wednesday night either at FBC or one of our area assisted living centers to minister to senior adults through singing. Join us on Wednesdays - there is a seat waiting for you!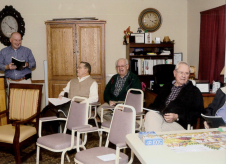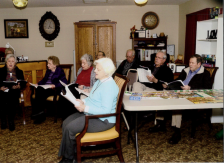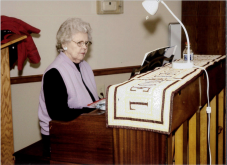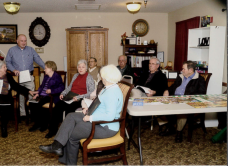 Alabama Theatre
Our senior adults recently had a great time of fellowship in Myrtle Beach on a trip to the Alabama Theatre and enjoying food together!