Students
FBC Student Ministry exists to introduce the next generation to the gospel of Jesus Christ and encourage them to live lives worthy of the calling to which they have been called.
We have a lot of great things going on in the student ministry at FBC.
Check out our summer calendar!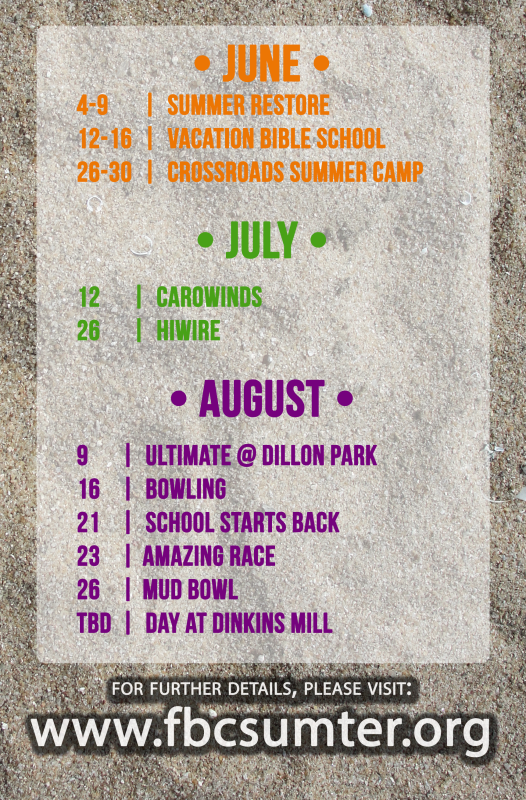 *Unfortunately the mud bowl has been canceled and we still do not have a date for Dinkins Mill.
Haiti Spring Break Trip
For the past 4 years, our students have spent their spring break in Haiti. As a student ministry we have fallen in love with this country and the people and always look forward to when we can get back again! Watch below to see how we spent our week. Our 2017 trip was amazing and we are already looking forward to spring break 2018. Pray about joining us!
Crossroads Summer Camp
This is one of the best times of the year when the students get away for a week to be challenged by God's word and grow closer together by participating in events. We have 25 spots available! June 26-30.
One Weekend
Our annual Disciple Now weekend, "One Weekend" was October 16-18 where we had 40 students from our church combine with close to 200 students from other churches in the area.
Connect with us on Facebook
Weekly Schedule
Sundays
9:00 am - Students Sunday School
10:15 am - Worship Service
Wednesdays
FBC Students meet in the Activities Room from 6:00-7:00